Non-Destructive Vehicle Re-Entry
For Exeter, Plymouth, Torquay, Paignton, Newton Abbott, Salcombe, Sidmouth, Tiverton, Taunton, Yeovil, and Weymouth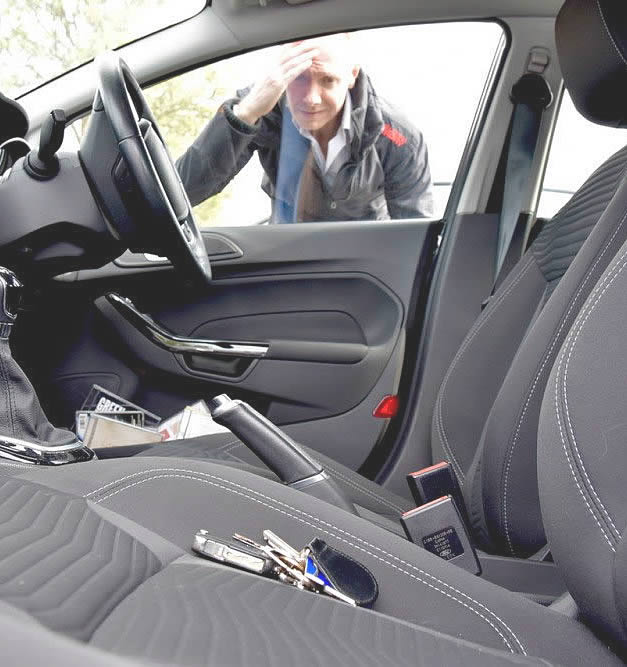 24 Hour Emergency Car Locksmith
is So, you are locked out of your car and you need emergency car locksmith help. It's frustrating and inconvenient and it's an expense you won't have planned for. But now it's happened, the help you turn to is important and there are lots of reasons to call SJ Auto Locksmiths
Such as you'll be speaking directly and exclusively to Steve, the locksmith who will attend your lockout. Another is our focus is only on the area around Exeter, Plymouth, Torquay, Paignton, Newton Abbott, Salcombe, Sidmouth, Tiverton, Taunton, Yeovil, and Weymouth meaning we can usually be with you in 30 to 45 mins.
And as Car Locksmith Specialists, if you're locked out because you've lost your key, we always have the latest car key cutting and programming equipment with us too. We can cut and program a new key right there at the roadside! That's not the case with all auto locksmiths.
When it comes to price, we are very competitive, there's no Call-Out Fee, and importantly to you, No VAT to pay either. That's because we are a small, independent auto locksmith. If you do use a larger/national firm they will almost definitely have to add VAT on top. Your cost goes up 20% immediately!
And since ultimately you need confidence and trust in the locksmith you choose, may we mention Steve is actually a retired police officer. Now though he runs a thriving business as a skilled auto locksmith who's helped hundreds of customers back into their locked cars and replace their lost vehicle keys.
So, do you still need to look around for other Auto Locksmiths? Have you got extra time and money to waste? Call Steve now on 07766 186309, keep calm and soon SJ Auto Locksmith will arrive to get your day back on track. 
Fast Response To Your Call
24hr service, no big national call-centre to talk with first and with us only covering a small area, it means that help can usually be with you within 30 mins.
Non-Destructive Vehicle Entry
Our first and almost always successful attempt is to get you back into your car by non destructive lock picking, with no damage to your vehicle at all.
No Call-Out Fee or VAT to Pay!
No Call-Out Fee and as an independent locksmith, we don't have to charge VAT on top either. That's a saving of at least 20% on national locksmiths!
Exeter, Plymouth, Torquay, Paignton, Newton Abbott, Salcombe, Sidmouth, Tiverton, Taunton, Yeovil, Weymouth and across Devon, West Dorset & East Cornwall